Several years ago we worked on the realization of the idea of a small, quiet family hotel in Banja Koviljaca. Model we were objects of that type of spas in Slovenia, the Czech Republic, Austria and Germany.

The concept is designed to villas with their position, appearance, standards and spirit offer a comfortable and decent potential holiday guests with acceptable price.

This presentation is only the first step towards this goal.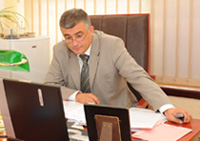 With respect,
owner Aleksandar Radovanovic
Lawyer